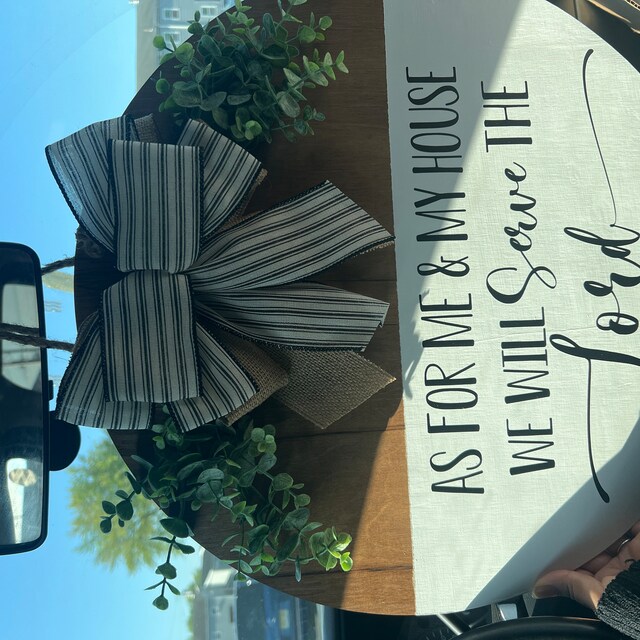 I love my door hanger. Heather was amazing to work with she was able to customize is it and show me it before actually making it. The quality is amazing and I received my items within a few days. Thank you so much definitely will be ordering from you again.
Savannah Fox
Verified Buyer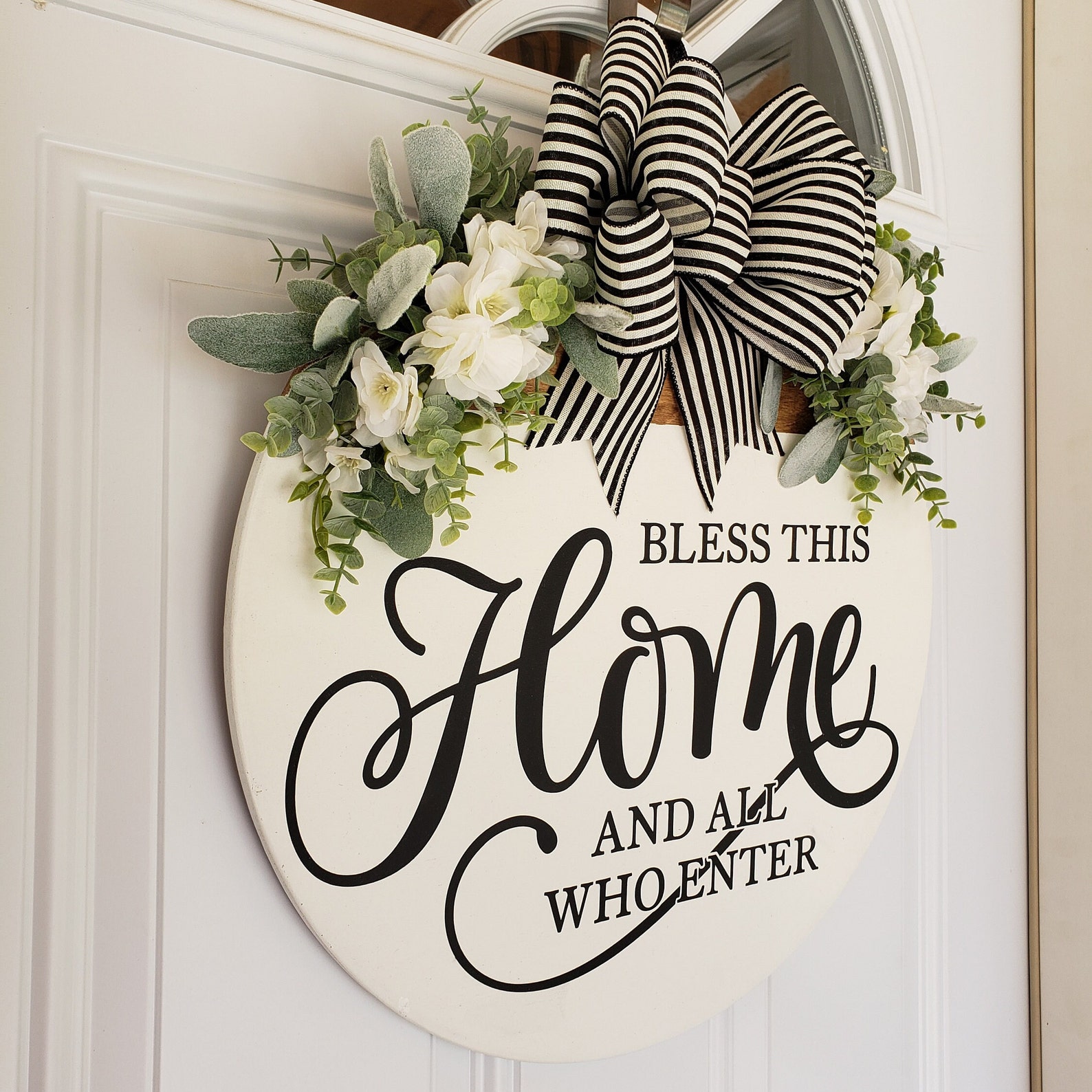 This is the cutest wreath I've ever seen! Love it so much. Shipping was quick.
Judith Mckinney
Verified Buyer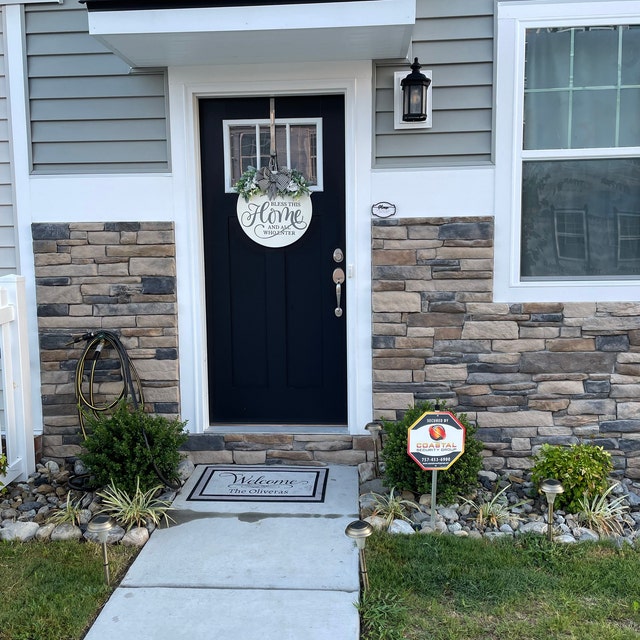 Love love love my new family sign!!! Love the font, paint job, color, and the bow!!!!
Erika
Verified Buyer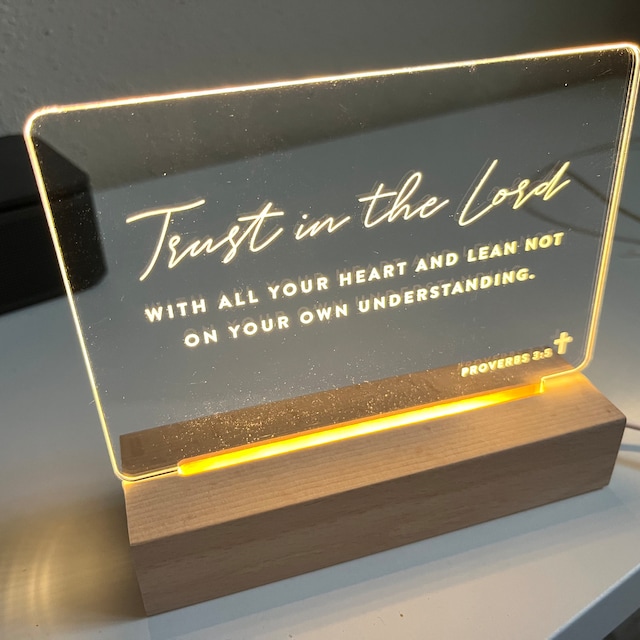 Bought it for friends and they love it!
Eleanor Guzman
Verified Buyer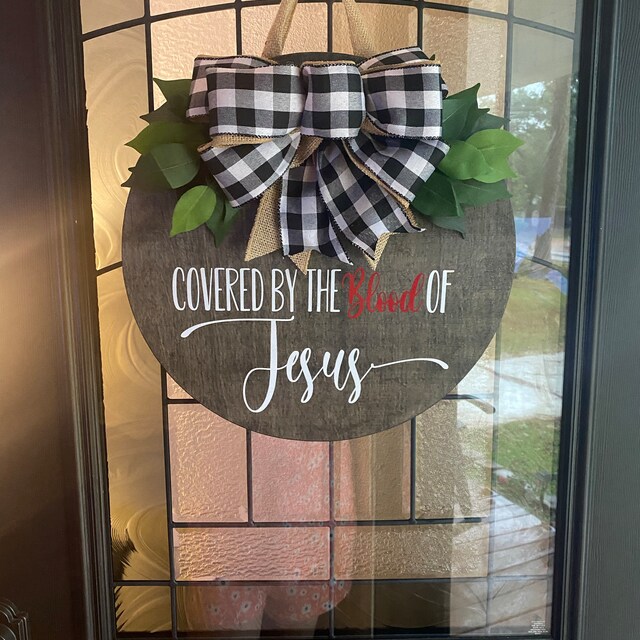 Absolutely beautiful! I LOVE it!
Tina Delarosa
Verified Buyer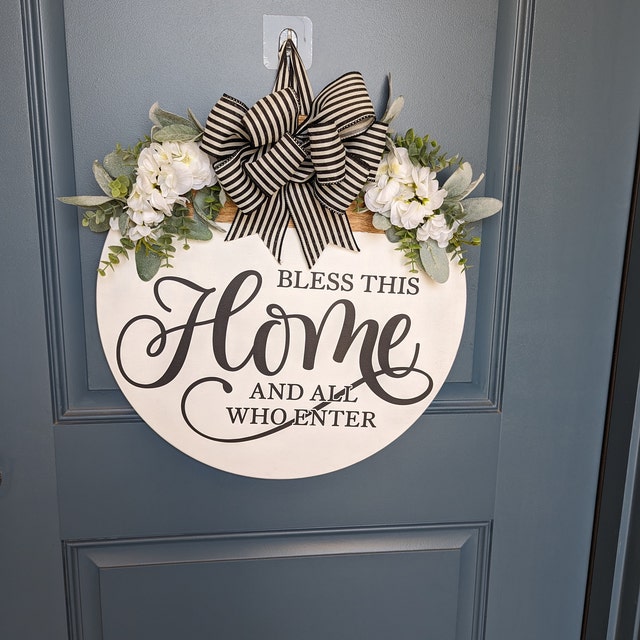 The door hanger is simple and beautiful. It is sturdy, has protection on the back to protect the door. You can tell that the shop owner takes pride in their work. The item is exactly as pictured. The item is sturdy not thin. I will for sure be buying again from this shop.
Barbara E Sanders
Verified Buyer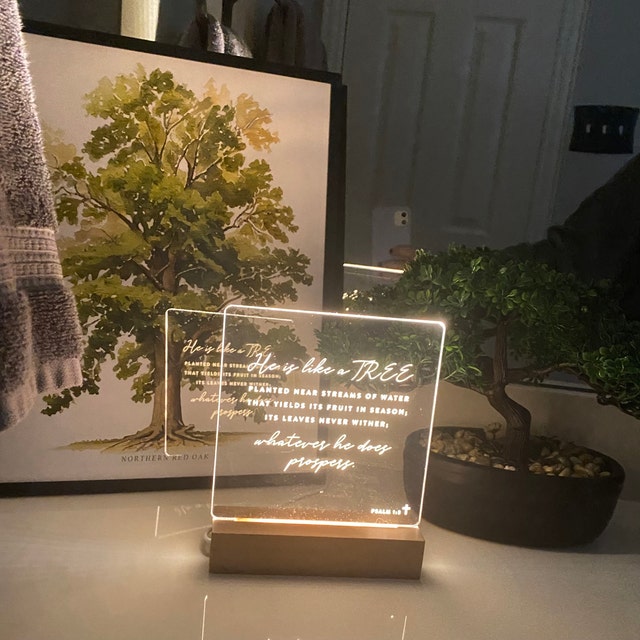 I am OBSESSED with how this turned out!!! Absolutely will order from this store again. Thank you so much!!!
Heather D Bertrand
Verified Buyer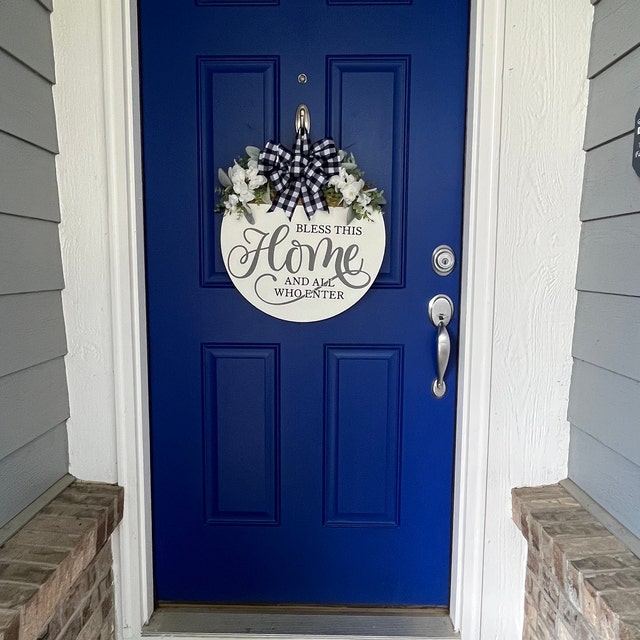 Susan was very accommodating when I asked if she could replace the black checkered ribbon with a blue one. I appreciate the quality of the sign and that it has soft bumpers on the back so it doesn't scratch up my door. It is beautiful! I would recommend that she gives an estimated time of shipping to customers so they have a better idea of when their orders will be delivered; if this has been a Mother's Day gift for someone, it would have been late. Susan did include a small gift with my order, since it took longer than I thought it would, which was thoughtful and indicated she appreciates and cares about her customers.
Brandi Tully
Verified Buyer

Absolutely beautiful! Beyond what I even expected❤️
Jennie
Verified Buyer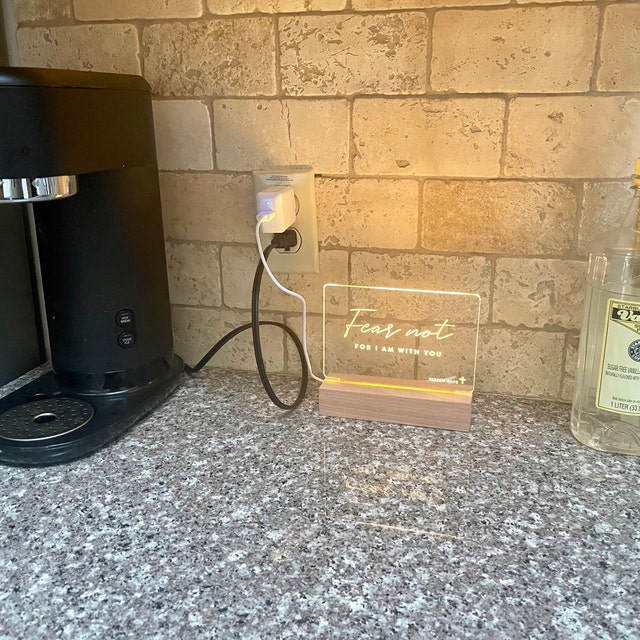 Super cute but it's very small so I put it in the kitchen area (meant to use for living room). Looks great I love it!
Vera Cannon
Verified Buyer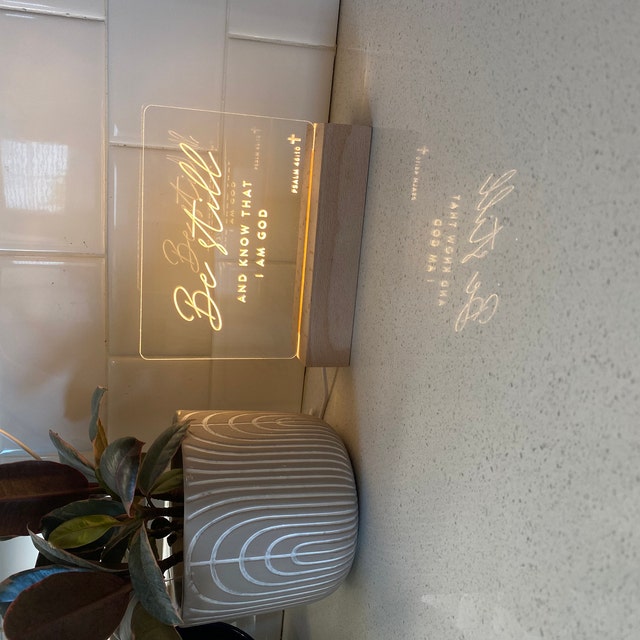 Love this product so much I immediately purchased another as a gift. Looks exactly as described and is such a cute addition to my space.
Ruby
Verified Buyer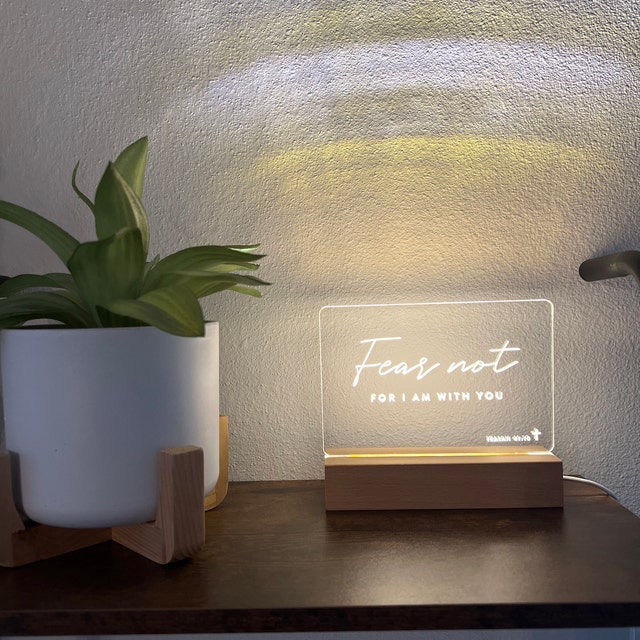 Beautiful and just what I was looking for!
Ashley J Patterson
Verified Buyer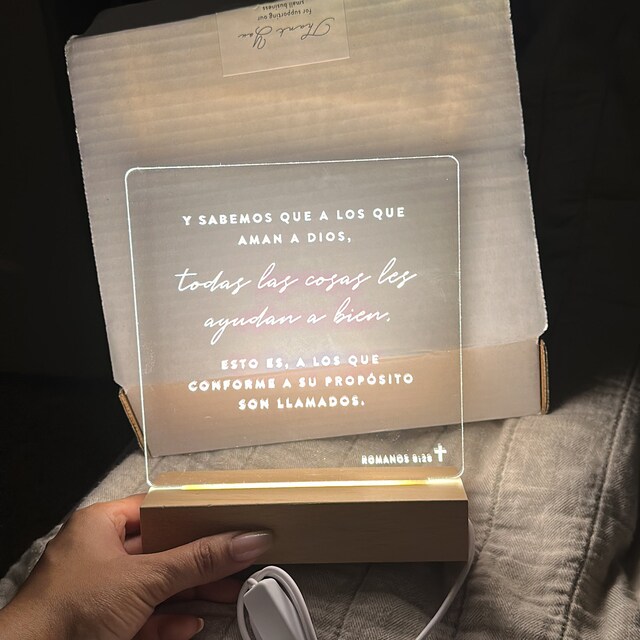 Love it beautiful
Carolyn
Verified Buyer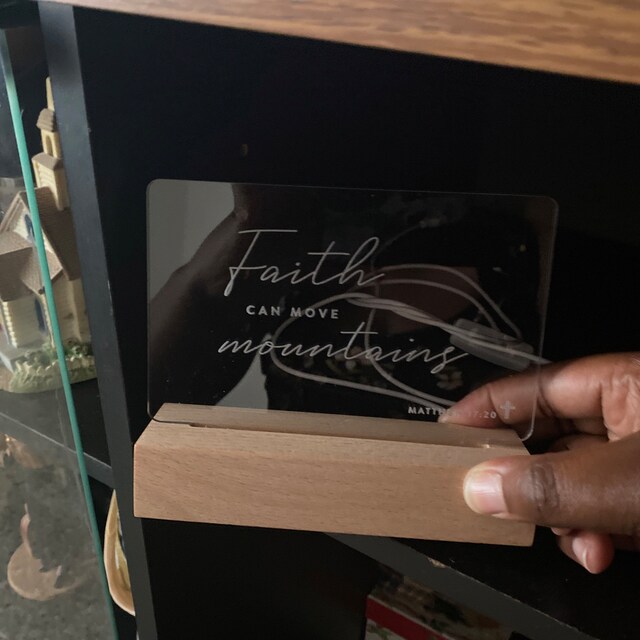 Was looking for something special for my mom's birthday and was blessed to find this shop! She loved it and though she doesn't quite have it plugged in regularly as a light source, she likes having it in her display cabinet to look at in the living room. The seller was prompt and quick with delivery. 🙂
   
Dorothy Roughton
Verified Buyer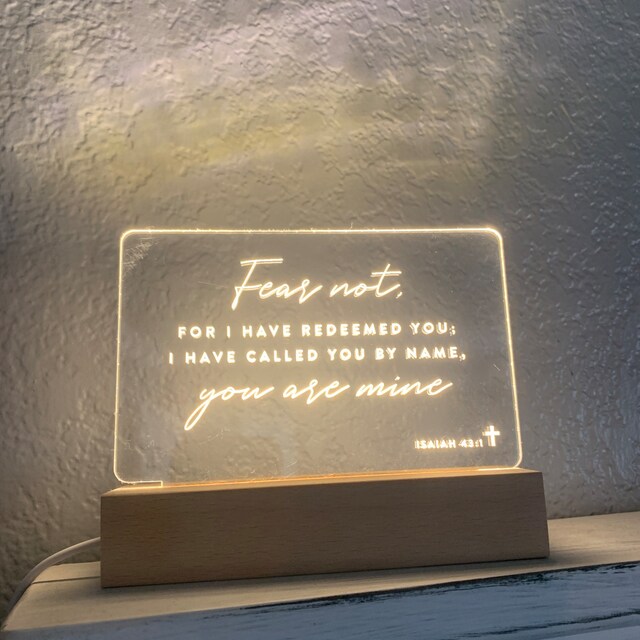 I bought two of these for Christmas gifts. One for my cousin and one for my husband and they are beautiful and they light up beautiful. When you need just a little bit of light in the room they are perfect and low lighting
   
Carmen Mitchell
Verified Buyer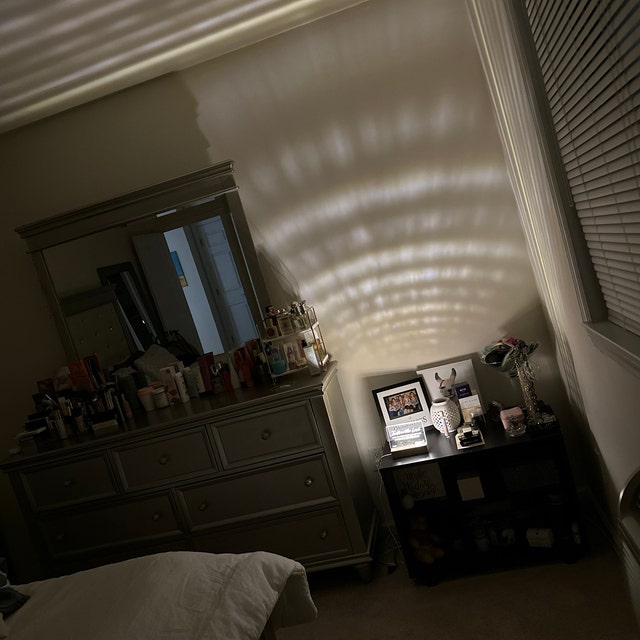 Best gift ever ..
Tiffany Olsen
Verified Buyer